About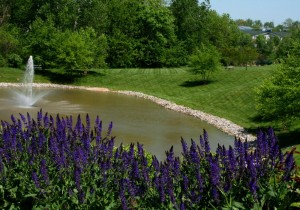 Joseph G. Loyet formed Loyet Landscape Maintenance, Inc. in 1985. It was inspired by the need of a quality St. Louis landscape maintenance company, offering a full range of services to their customers. Today the Company has two branches and maintains commercial properties in both Missouri and Illinois.
We treat your property like it is our own
LOCALLY OWNED:
We live here too – we understand the challenges of managing St. Louis landscaping area with the changing seasons of the region.
FAMILY OWNED:
Our strong roots the community mean that we will be here as long as you need us.
365 DAYS A YEAR SERVICE:
Sure, there are times in the year when you won't need landscape maintenance services. But we will still be here just in case.
NO COMMISSIONS:
Our Project Directors have your best interests at heart, not theirs. We will only sell you what you need.
Loyet Landscape Management Team
MIKE KING – OWNER/PRESIDENT:     B.S. in Finance, minor in Management, University of Missouri 1989.  40 years experience in commercial landscape maintenance.
BRAD LACROIX- SOUTH BRANCH MANAGER:     B.S. in Plant & Soil Science, Southern Illinois University-Carbondale;    Over 30 years experience in commercial landscape maintenance
BOB FECHTER – NORTH BRANCH MANAGER:     B.S. Agri-economics University of Missouri 1982, 40 years of experience in commercial landscape maintenance
GERALD "JERRY" BRANDT – ACCOUNT MANAGER:     Over 30 years in the landscape maintenance and landscape construction industry.  Jerry spent 13 years as a Director of Maintenance at a major St. Louis university campus overseeing all aspects of the campus with regards to landscaping.  Jerry also has extensive experience with LEED certification and sustainability.
PETE BRANSON – ACCOUNT MANAGER:     Pete comes to Loyet with over 10 years of management experience in service related industries.
JONATHAN GODFREY – ACCOUNT MANAGER:     Over 15 years experience in the landscape maintenance industry concentrating on operations and Account Management.
STEVE SAULICH – SALES MANAGER:     BSBA University of Missouri-Columbia emphasis in marketing. 40 years sales/marketing experience, 17 years plus in commercial landscape maintenance.
MARK ROGGE– IRRIGATION MANAGER/LIQUID DE-ICING MANAGER:     Veteran of the United States Navy.  Mark brings management expertise and "hands on" experience as Manager of Loyet's Irrigation Department and Snow Removal Services.
DAVE STULAC- BUSINESS DEVELOPMENT:     B.S. B.A. Truman State University.  20 years experience in commercial/industrial maintenance with an emphasis in snow and ice service.